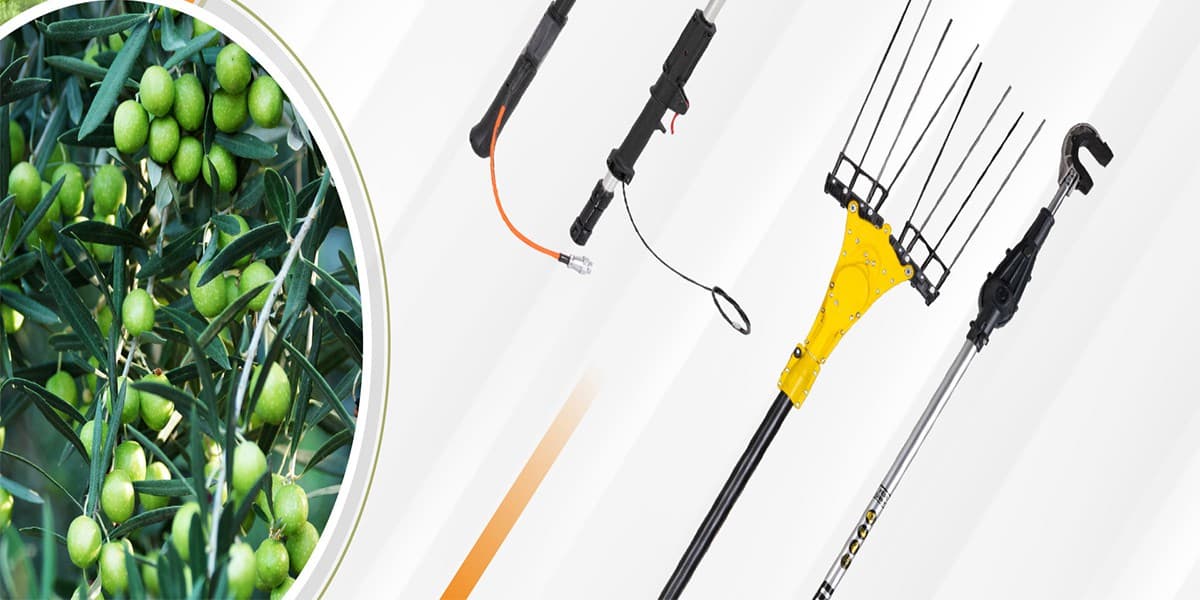 Thanks to the design features made in the motor options of the olive shaking machine, the motor is prevented from being damaged by dew and rain. The sensitive movement mechanism in the automatic olive picker provides effective use in protecting the sprouts despite the fast harvest.
Hook Shake (Harvesting) Machine
After the hook at the end of the machine is attached to the branch, the trigger is pressed and the products on the branch fall to the ground within a few seconds. This machine, which we produce with high precision, performs the process without damaging the branches, leaves and fruit. In addition, thanks to its ergonomic structure and light weight, the severity of shaking for the user remains at a minimum.
Comb Shake (Harvesting) Machine
In another sense, the olive harvester allows you to easily harvest the olive tree, olive branches and leaves with the olive harvesting machine. With the Cordless Comb Type Olive Harvester, you will work at the lowest sprout breaking rate and reach a high harvesting capacity. With its 740 Watt engine and carbon fiber rods, you will complete your harvest with less fatigue. It allows you to contact every point of your tree by using the advantage of 15 meters cable length with our product weighing 2.8 KG. The unit protection fuse controls the excess current that may come from the battery and ensures that the product has a long service life.